How to Buy Turo Stock Before Its IPO
Published Sep 4, 2023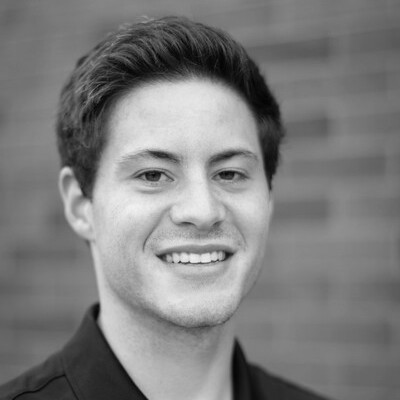 We mention products and services that we think can be helpful for our users. Some or all of them may be from partners who compensate us. This can influence which topics we choose and how products are presented on the page, but it does not affect our opinions or conclusions.
Turo is a car-sharing marketplace where users can rent cars from owners at daily rates. It's like Airbnb, but for cars.
For renters, it's cheaper, faster, and more fun than rental cars. For car owners, it's a great way to make some extra income or launch an entire car-renting business. For Turo, it's a capital-light and cash-rich business model.
And it's working pretty well.
Turo now has millions of users and 160,000 active vehicles listed on its platform. It operates in the U.S., Canada, Australia, the United Kingdom and France.
Regarding financial results, revenue increased from $469 million in 2021 to $746.6 million in 2022, an increase of 59% YoY, and it also posted its first annual profit.
There's a lot to like about Turo, and the potential returns could be big for early investors.
Can you buy Turo stock?
Turo is still a private company, which means it is not publicly traded and you can't buy it in your brokerage account (yet).
The company has been planning to go public via an IPO since 2021 and it has reserved the stock symbol TURO. However, it has been waiting until the IPO market becomes friendlier before going public.
It is generating plenty of revenue and recently became profitable, so it's probably not in any hurry to go public.
That said, if you don't want to wait until its IPO, there is a way you can invest in Turo stock today.
How to buy Turo stock
Accredited investors (individuals with annual income of more than $200,000 or $300,000 for married couples or a net worth exceeding $1,000,000 excluding your primary residence), you can invest directly in Turo on Equitybee (more info below).
For non-accredited investors, there are a few other ways to invest in Turo which I cover in the second section below.
How to buy Turo stock as an accredited investor
Equitybee is an investment platform which gives accredited investors access to high-growth, VC-backed startups and private companies, including Turo: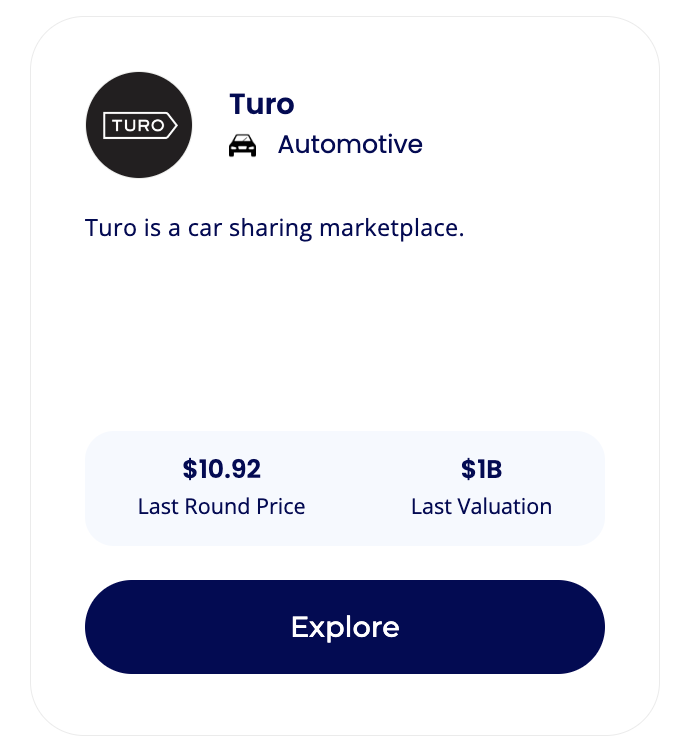 Shares of Turo are currently selling for $10.92 at a total business valuation of $1 billion which was the valuation set in its most recent funding round in March 2022.
Caplight, which tracks private market trading, estimates the business is currently worth $2.7 billion.
By funding employee stock options, accredited investors can gain investment exposure to private companies at past valuations (meaning you can buy in at the same valuation as private equity firms paid at the last funding round). In exchange for funding the options, you will receive a percentage of future proceeds from any successful liquidity events.
How to invest in Turo as a retail investor
While buying Turo via Equitybee is only possible for accredited investors, here are a few investment ideas to get exposure to Turo or the car-sharing industry in general.
1. Invest in Turo's investors & partners
Many of Turo's 32 investors are private equity and venture capital firms, but there have been a few investments from publicly-traded companies.
Google Ventures (GOOG, GOOGL), Mercedes Benz (MBGYY), American Express Ventures (AXP), and IAC (IAC) have all invested in Turo.
Though the exact size of each investment is unknown, each of these companies' stakes are likely very small relative to the size of the primary business, and would be an extremely indirect means of gaining exposure to Turo.
For example, even if Google invested $100 million, that investment would represent just 0.005% of Google's $1.72 trillion business. If you're buying Google because of its stake in Turo, you better make sure you like the other 99.995% of its business, too.
Turo has also shown an interest in partnerships in the past. In 2012, it partnered with General Motors (GM) in hopes of creating keyless entry, but this project was shut down in 2013. Additionally, you can earn miles on Delta Airlines (DAL) when renting cars on Turo.
While neither of these partnerships make for particularly compelling investment ideas, you should keep an eye out for future partnerships that could have an outsized impact on the partnering party.
2. Publicly-traded competitors
Getaround (GETR) - Getaround is a direct competitor of Turo's which went public in late 2022 and is down 95% (and soon may be delisted). The company is much smaller than Turo. Although this is probably the most direct way for retail investors to gain exposure to the car-sharing industry, I wouldn't recommend this stock as the company appears troubled.
Uber Technologies (UBER) - Uber (and Lyft) is a ride-hailing company with a $96 billion market capitalization. In June of this year, Uber launched Uber Carshare, a direct competitor to Turo. Uber has the existing user base, the infrastructure, and plenty of capital to seriously challenge Turo.
Avis Budget Group (CAR) - Avis provides car and truck rental services in the U.S. and internationally. While Turo is aiming to disrupt this industry, Avis is still a massive company with deep customer loyalties. Plus, Avis owns car-sharing app ZipCar which much more closely resembles Turo, though the company owns all of the vehicles.
Who owns Turo company stock?
So far, Turo has raised $502.6 million from 32 investors over 14 funding rounds dating back to 2011.
The vast majority of these investors are private equity and venture capital firms, along with a few venture arms of public companies (like Google, Mercedes, American Express, and IAC).
Turo was originally founded as RelayRides and was launched in June 2010 by Shelby Clark. He started the company with his Harvard Business School classmates Nabeel Al-Kady and Tara Reeves.
It was subsequently taken over by Andre Haddad and moved from Boston to San Francisco in late 2010. Andre Haddad still acts as the company CEO.
There is not much information available about the current ownership structure of the company.
Turo Financials
The company has been providing quarterly updates on its performance since dropping its S-1 IPO filing in 2022.
In 2022, Turo generated revenue of $746.6 million, up 59% from $469 million in 2021. The company also became profitable in 2022 for the first time ever.
After net losses of about $90 million in both 2019 and 2020 and a net loss of $40.4 million in 2021, Turo posted net income of $154.7 million in 2022.
That said, its adjusted EBITDA was positive in both 2021 and 2022, about $80 million each year.
How to buy the Turo IPO
Turo first hinted at an IPO in 2021 when it made a private filing followed by a public S-1 in early 2022. However, its IPO plans have been delayed until the IPO climate improves.
Turo's profitability allows it to continue waiting until the market becomes more welcoming to IPOs. When its shares do go public, I expect it will make a big splash.
If you want to invest in it when it finally does go public, then you will need a brokerage account.
If you don't have a brokerage account, you can look into Public.com. They are a broker with zero-to-low fees for stock investing and no account minimums.
Turo valuation chart
Here's a look at how Turo's valuation has changed over time: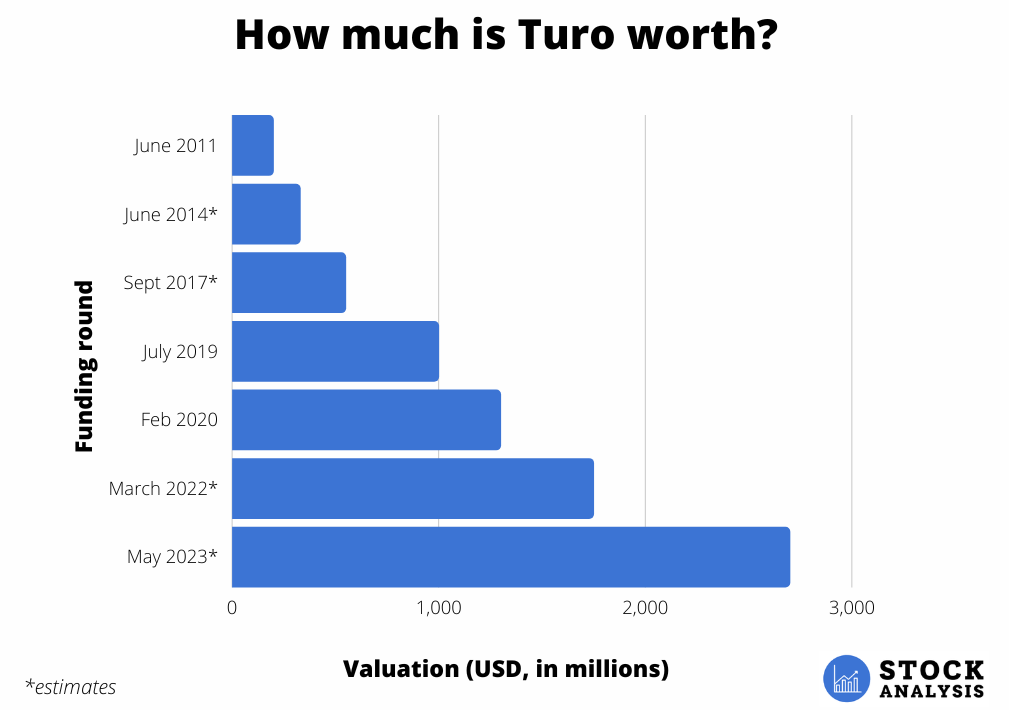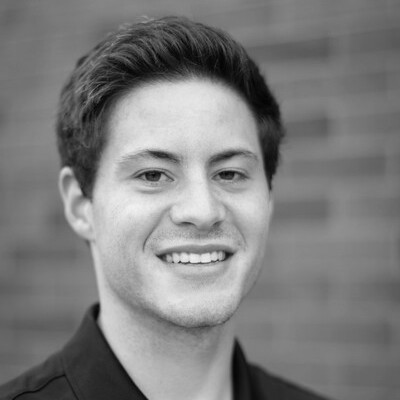 Written by
Investor and Finance Writer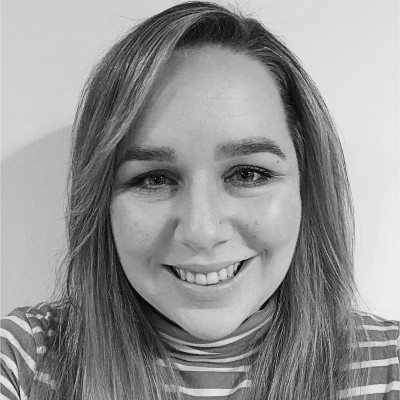 Edited by
Head of Content at Stock Analysis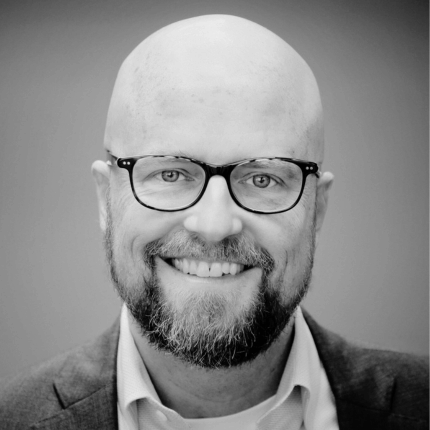 Reviewed by
Chartered Financial Analyst