How to Buy Redwood Materials Stock
Published Sep 22, 2023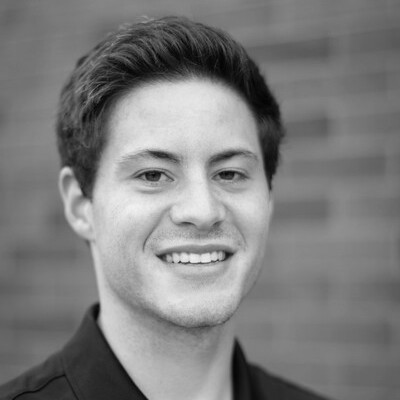 We mention products and services that we think can be helpful for our users. Some or all of them may be from partners who compensate us. This can influence which topics we choose and how products are presented on the page, but it does not affect our opinions or conclusions.
In 2019, Tesla co-founder (and CTO for 15 years) JB Straubel announced he was leaving the company to focus on his own start-up, Redwood Materials.
Redwood Materials is a battery recycling company focused on lithium-ion batteries and e-waste.
The shift away from fossil fuels toward sustainable energy has created a shortage of the critical metals needed to make batteries, a problem that will only get worse.
According to the company's site, demand for lithium-ion batteries will be more than double the supply by 2030.
To close this gap and reduce the need for mining, Redwood Materials recycles, refines, and remanufactures old batteries into reusable materials and returns them to factories producing new batteries. This creates a circular supply chain.
Straubel has experience building a technology company from nothing to a $900 billion valuation (Tesla stock has returned over 20,000% since 2010), and many investors are betting he will have similarly spectacular results with his new venture.
Because of that, there's no shortage of money from private equity firms, and Straubel is in no hurry to take his company public.
But that doesn't mean you can't invest in Redwood Materials today.
Is Redwood Materials publicly traded?
Redwood Materials is not a public company which means you can't purchase shares of it in your regular brokerage account and there is no Redwood Materials stock symbol yet.
Redwood has received plenty of interest from private equity firms and venture capitalists, so there's no need for it to turn to the public markets right now.
At this point, the company has not made any indication of an IPO in the near future.
But there are still a few ways you can invest in it before its IPO.
How to buy Redwood Materials stock in 2023
Here's how to invest in Redwood Materials as an accredited investor or as a retail investor.
If you meet one of the following criteria, you qualify as an accredited investor:
You're an individual with an annual income of more than $200,000,
You are married with a joint annual income of more than $300,000, or
You have a net worth exceeding $1,000,000 (excluding your primary residence)
If you're an accredited investor, the first section below is for you.
If you don't qualify as an accredited investor, then you're a retail investor and you can skip to the second section below.
1. How to buy Redwood Materials stock as an accredited investor
Equitybee is an investment platform that gives accredited investors access to high-growth, VC-backed startups and private companies, including Stripe, OpenAI, and Redwood Materials: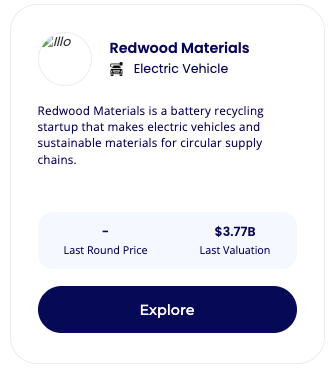 By funding employee stock options, accredited investors can gain investment exposure to private companies at past valuations (meaning you can buy in at the same valuation as private equity firms paid at the last funding round).
Redwood Materials recently raised $1 billion at a post-money valuation of $5 billion. Shares on Equitybee are currently trading at a valuation of just $3.77 billion.
In exchange for funding the options, you will receive a percentage of future proceeds from any successful liquidity events.
2. How to invest in Redwood Materials as a retail investor
While there's no way for you to invest directly in Redwood Materials right now, here are a few ideas for gaining indirect exposure.
Invest in Redwood Materials' investors
While Redwood Materials has primarily received funding from private equity and venture capital firms, there are a handful of public companies that have invested in it.
By buying these companies' stocks, you can gain indirect exposure to Redwood Materials.
In September 2021, Ford (F) invested $50 million in Redwood. In the last 2 years, this investment has likely grown to about $65 million, about 0.13% of Ford's market capitalization.
T. Rowe Price (TROW) and Goldman Sachs (GS) participated in the company's Series D round in August 2023, which raised $1 billion in funding at a valuation of over $5 billion.
If the companies each invested $250 million, the stake would be worth just 1.0% and 0.22% of T. Rowe Price's and Goldman Sachs' total businesses, respectively.
While you will get indirect exposure to Redwood Materials through an investment in any of these three companies, the size of the stake is very small compared to the total size of the business, making this an extremely indirect way to invest in Redwood.
Invest in Redwood Materials's partners and competitors
Redwood Materials' current list of partners includes Tesla (TSLA), Toyota (TM), Ford (F), Panasonic (PCRFY), and Amazon (AMZN). All of these companies are supplying Redwood with batteries for recycling or purchasing battery materials from it.
There aren't many battery recycling companies in the world, but there are a few publicly traded competitors, such as:
Li-Cycle Holdings (LICY), a $730-million company
RecycLiCo Battery Materials (AMYZF), a $68-million company
KULR Technology Group (KULR), a $53-million company
While these are all viable competitors, Redwood Materials is the 800-pound gorilla in the industry and the company most likely to dominate the market in the future.
You could also invest in other players in the EV industry, such as
More about Redwood Materials
There is a worldwide shift toward sustainable energy.
Most relevant to Redwood Materials is President Biden's plan for 50% of new vehicle sales to be electric vehicles (EVs) by 2030. However, there are a few key hurdles with this initiative.
First, China processes and refines 59% of the world's lithium and 75% of the world's cobalt. Currently, Canada and the U.S. combined account for just 3% of lithium and 3.5% of cobalt.
This makes the U.S. vulnerable and overly reliant on imports, something President Biden has plans to change.
Second, the current rate of mining, processing, and shipping battery materials is not able to keep up with demand. As the world becomes less reliant on fossil fuels, this demand will surge even higher.
Redwood Materials aims to solve both problems by recycling batteries on a large scale and sending the ready-to-use materials to U.S. cell manufacturers.
Redwood estimates it will produce 100 GWh annual capacity of cathode active materials and anode foil by 2025, enough to power 1 million EVs. It expects this production output to scale to 500 GWh per year by 2030.
Does Tesla own Redwood Materials?
No, Tesla does not own Redwood Materials.
Tesla co-founder and former long-time CTO JB Straubel founded Redwood Materials. That said, the two companies seem to have close ties and a partnership has already been formed.
In early 2021, the U.S. Department of Energy loaned $2 billion to Redwood Materials to build its first major plant near Reno, Nevada.
It's no coincidence this facility is going in near Tesla's Gigafactory in Sparks, Nevada — which already sends its battery waste to the nearest Redwood Materials facility.
It's also worth noting that Straubel serves as an independent director on the Tesla board of directors.
Musk and Straubel are clearly still on very good terms, and their two businesses will likely be leaning on each other in the years to come.
How to buy the Redwood Materials IPO
Rumors of a Redwood Materials IPO have been circulating for years, but the company has yet to file an S-1 with the SEC (which would kick off the IPO process).
Given the company's easy access to private equity, there's no rush for it to go public before it's ready. When it does finally go public, you'll need a brokerage account to buy shares.
If you don't have a brokerage account, we recommend Public. On Public, you can Invest in stocks, ETFs, Treasuries, and cryptocurrencies, all on one of the most well-designed investing platforms.
Redwood Materials valuation chart
Here's how Redwood Materials has changed in valuation over time: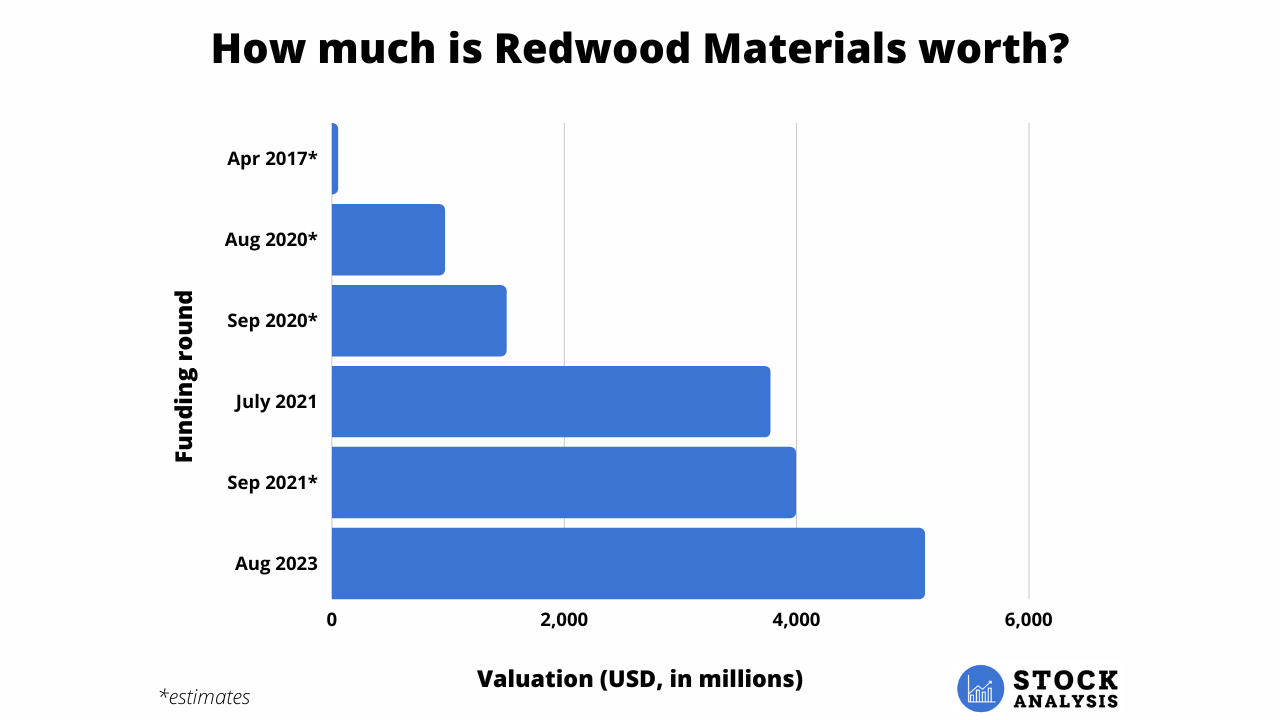 In July 2023, the company announced it was seeking to raise $700 million at a $5 billion valuation. The round ended at more than $1 billion in funding and a valuation of over $5 billion.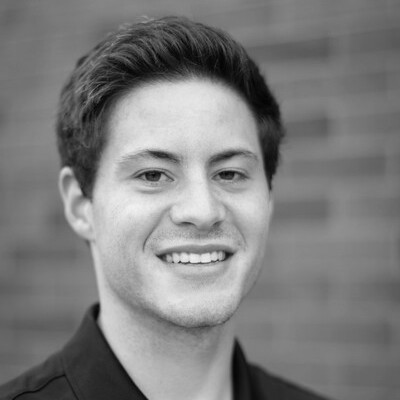 Written by
Investor and Finance Writer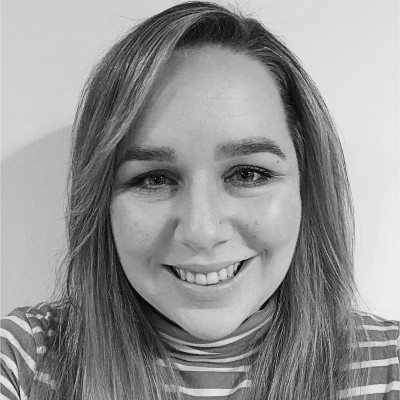 Edited by
Head of Content at Stock Analysis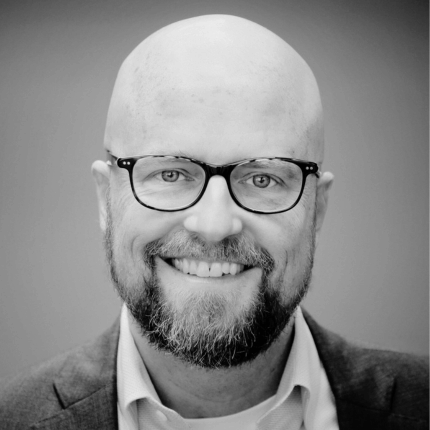 Reviewed by
Chartered Financial Analyst